D. Anthony Bright / CEO
Patent Development Company, LLC
There are two ways to increase transactional volume--repeat and frequent business from existing customers and acquiring new customers across different markets and territories. It's not one or the other, but your business needs to do both successfully to grow.


Until recently we have concentrated on the Niche Markets of the "Have To" get out into the inclement weather (See Our Niche Markets). To expand our market reach, We now have just begun to offer our Technology to the "Want To" make it Home, to Work, or perhaps to the Ski Slopes. To facilitate the Distribution to these new potential Consumers, we are currently building a network of Authorized Dealers and will soon have Flex Trax available at a Store near you!
Time is the teacher,
Its lessons of life may enrich our soul with open eyes,
No less the time, a child patiently awaits growth
And spiritually gains awareness,
So shall we continually.
If God will allow us time,
We all may understand in time,
To rebuild this world we have raped of nature's dignity,
That he so carefully structured.
Take time for joy and love of Humanity,
May calmness be your virtue.
The good times we share are never lost
And the bad may be forgotten in Time.
D. Anthony Bright © 2011-2015

Tony's Personal Philosophy
Doing the same thing over and over again and expecting a different result.
Albert Einstein said insanity is doing the same thing and expecting a different result. Yet there are a lot of people who seem certain that two plus two will eventually equal five. Smart people, on the other hand, need experience this frustration only once. The fact is simple: if you keep the same approach, you'll keep getting the same results, no matter how much you hope for the opposite. Smart people know that if they want a different result, they need to change their approach, even when it's painful to do so.
"If You Don't Dream, Nothing Happens!"
Richard Branson
Early History
of
Flex-Trax™
While at a Tire Store Tony saw a Tire Chain Display. Having Twenty-six years of engineering experience led him to ponder the following question: Why do people buy these? They are difficult to install and they do not stay on. Once they fly off your tire they get tangled in your brake lines, causing major damage to your vehicle and likely the highway system. He found the only logical conclusion must be that people buy tire chains due to the lack of a better and safer option. With that Flex-Trax™ was conceived.
MADE IN USA
Our Company
History
Flex Trax is now Owned and Operated by:
Patent Development Company, LLC ,
Tony Bright, the Inventor / CEO & Founder of the Flex Trax Technology
We are a small American run company, 100% family owned!
BOARD OF ADVISORS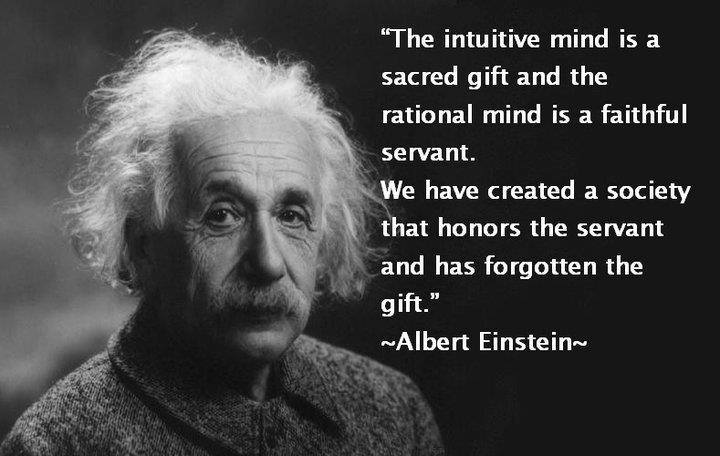 "It's Not The Will to Win, But The Will to Prepare to Win That Makes The Difference."
The Late Great Bear Bryant
History of Flex Trax

Flex-Trax Inc was a well funded privately held company, which was founded by Tony Bright / Inventor in 1997. Tony sold controlling interest in 2004 and got his baby back as he regained full control in the Fall of 2011.
Patent Development Company (Sole Owner of
Flex Trax Advanced Traction Systems),
first began with it's traction innovations and R & D in 1994 under the name TRDC,
"Traction Research & Development Company. The first born " Flex Trax" was launched in 1997 and the Investor relations division, Patent Development Company was then developed.

Tony Bright / Inventor

, has since acquired "SnoBootz" late in 2011, and continued to develop many additional new Advanced Traction Systems and related consumer product spin-offs using it's tried & true patented "Pascal-Tech" Grip-No-Slip technology. Future consumer products include shoe / boot treads, snowmobile trax concepts, and other traction related prototypes, which have now been tested and soon to be released to market.
Our mission is to continue our focus of traction related technologies through in-house R&D, mergers & acquisitions and buy-outs to expand our depth and reach into this very lucrative market.
References for D. Anthony Bright CEO, Inventor, Founder

Flex Trax Advanced Traction Systems


Which also led to an employment position in Financial management with an Investment
Banking firm headquartered near Atlanta, Ga.

Brian was managed by D. Anthony directly at Patent Development Company, LLC



Owner at Bennett Bookkeeping & Notary



I found Tony Bright to be an honorable, ethical man who gives his business, collegues, and friends 100% of everything he has to offer.
He is someone who can be trusted and worked with to insure that you will have a positive outcome.
Debbie was with another company when working with D. Anthony at Flex Trax



Patent Attorney at Law Firm of Louis Ventre, Jr. and Owner, Law Firm of Louis Ventre, Jr.



Donald Anthony Bright is my client in an Attorney/client relationship.
I have found him to be a truthful and honest person who is knowledgeable in the business of bringing innovative products to market.
Louis reported to D. Anthony at Flex Trax

"The Quality of your life is the sum of all of your Actions" D. Anthony Bright/ CEO
"It is not the critic who counts; not the man who points out how the strong man stumbles, or where the doer of deeds could have done them better. The credit belongs to the man who is actually in the arena, whose face is marred by dust and sweat and blood; who strives valiantly; who errs, who comes short again and again, because there is no effort without error and shortcoming; but who does actually strive to do the deeds; who knows great enthusiasms, the great devotions; who spends himself in a worthy cause; who at the best knows in the end the triumph of high achievement, and who at the worst, if he fails, at least fails while daring greatly, so that his place shall never be with those cold and timid souls who neither know victory nor defeat."
Patent Development Company, LLC
"Here's to the crazy ones, the misfits, the rebels, the troublemakers, the round pegs in the square holes... the ones who see things differently -- they're not fond of rules... You can quote them, disagree with them, glorify or vilify them, but the only thing you can't do is ignore them because they change things... they push the human race forward, and while some may see them as the crazy ones, we see genius, because the ones who are crazy enough to think that they can change the world, are the ones who do!"
-- Steve Jobs, US computer engineer & industrialist (1955 - 2011)
We are Proud of our 15 YEARS IN BUSINESS &

Zero damage to vehicles, tires, wheels and roadways!


"My strength lies solely in my tenacity."
Louis Pasteur
"Krusi Innovation of the Year Award"
1st place Award for "Best Traction Device" Truckin Magazine

and Editor's choice from a consumer-reporting agency, (Review Board Magazine),
1st place Winner of technology Award issued by the State of Tennessee in 2004,
"Entrepreneur of the Year" 2005 by SBA and TSBDC,
National Leadership Award / Business Advisory Council 2006.
"If I have the belief that I can do it, I shall surely acquire the capacity to do it even if I may not have it at the beginning."
- Gandhi
Award Winner
Inc. profile
For additional information
Contact:
Tony Bright / CEO
Patent Development Company, LLC
E-MAIL - pdcaholding@yahoo.com
"The starting point of all achievement is desire.
Weak desire brings weak results."
- Napoleon Hill
Flex-Trax Office, Warehouse and Delivery Truck

"A World In Motion" is a teacher-administered, industry volunteer-assisted program that brings science, technology, engineering and math (STEM) education to life in the classroom....
© Copyright 2016 Patent Development Company, LLC. All rights reserved.
This material may not be published, broadcast, rewritten or redistributed WITHOUT WRITTEN AUTHORIZATION.
COPYRIGHT AND TRADEMARKS