The mission of FlexTrax is to change the way drivers view and deal with the impact of adverse weather conditions,
reduce driver anxiety while improving travel safety in difficult traction situations.©
Tired of Tire Chains?


Looking for an Alternative Traction Device?


We have a Simple Solution!


Legal Chains™


Visual guides, Performance and Installation
Safer, Quicker, Easier and Simply Better !

"I purchased the SnoClaws and We recently got hit with 30" of snow and when I put on the claws they got me through the worse of a blizzard, and where I had seen 4x4's spin-out and go off the road where as I kept on driving straight not even losing grip of the road or getting stuck in my little Civic. I love the product and have recommended them to numerous friends with jeeps and our work fleet as well as local law enforcement agency. SnoClaws are the way to go and I love how easy they work. Please have your office contact me so I can get some fliers to pass along to friends and local businesses, as many have asked what are those cool looking devices on my car?"
DJ Flashover
Rhode Island
What is the difference between GoClaws and SnoClaws?
Answer: Same Trax, different fasteners is all.

LEGAL IN ALL 50 STATES
& Canada


MADE IN USA
Both Models Use the Same Trax Technology
and unlike Tire Chains

Are Quick & Easy!
These innovations

install easily over tires

, without
moving or jacking even if the vehicle is already stuck!
"Simple is Better! "


Why do Folks Buy M/S Tires

&
Cheap Tire Chains?

Traditional Methods to Attain Traction
in Adverse Conditions
Mud / Snow tires are expensive, with marginal performance and used only a few months out of the year.
Snow Chains have Remained virtually the
same Design for over 100 Years
!
These Out-Dated Snow chains can be cumbersome to install,
Damage your nice vehicle, and will rust between seasons.
So, why does anyone buy these things?
Obviously, Due to the Lack of Anything Better...
Until Now!
The Engineered Mechanics of our Advanced Traction Systems Coincides with the Motion of the Tire,
Taking full Advantage of the Inherent Forces During Operation.
What are the *Problems with Cheap Tire Chains?
*See all the Problems
The Main Problem

-
Chains and Cables are not resilient, will not "flex" with the applied loads,
and cannot rebound to their original shape or mounting configuration
once they are exposed to the
dynamic loads of a tire.
The end result being- they skew off the radius and fly off your tire!
Another Serious Issue

-
Metal Tire Chain users do not want to struggle removing the cold and rusty chains,
so they leave them mounted (even on bare pavement) and the end result is pictured below.
~Road Hazard~
(Just Imagine the Damage this Causes to your Vehicle when they Fly Off your Tire!)
Over $250,000 worth of Cheap Tire Chains Broke in One Major City with One Snowfall Event!
"It was determined that
44% of the snow chains
deployed on snow removal vehicles
broke
during the snowstorm cleanup!"
What is the $$$ Value of cheap snow chains?
A pile of broken chains have SCRAP VALUE!

(Consider Real Cost vs Long-Term Value.)

Cheap chains will cost you very little until you have to use them!
What is the $$$ actual cost of cheap snow chains?
One Fire Dept Reported $18,000 worth of Damages resulting from a failed Tire Chain against the rear panel of their New Fire Truck!
Many Vehicle Manufacturers are now Voiding the Warranty if their Owners Apply Metal Tire Chains to their Tires!
If they Don't Fly Off on their Own, Cheap Chains and Cables
May require Bolt Cutters for Removal!

FLEX TRAX
™
Better & Totally Different!
"We left Mammoth Mtn on Dec 29th drove to Tahoe in a blizzard.
During this short trip I went thru 2 sets of heavy duty chains between going and returning.
I bought these GoClaws because the metal chains damaged the side of my vehicle
and having the chains break on me is the reason I moved to this solution.
I know the GoClaws cost more, but I never have to worry about damage, or getting stuck in snow or mud ever again..."
"We really love the product...They are so much better then conventional chains, it's unreal"

Thanks! Trevor Aagard
"Thank you for a great product...
I really got my money's worth!"
Very Cordially,
Robert Smutek
We are Proud of our 15 YEARS IN BUSINESS &

Zero damage to vehicles, tires, wheels and roadways!
Introducing
Award Winning

&

Environmentally
Friendly
FLEX TRAX™
SnoClaws # T-43-6-1
We help others to be good Stewards to our Environment.
35 MPH Speed Limit?
Reduce your speed !
Trax and Attachment Links
are Urethane
Rubber!
FLEX TRAX
™
will not rust, or damage your vehicle
like chains and cables
and being Durable Urethane Rubber, you do not have to remove once you hit bare pavement!
(Mouseover this link & pix below for more info)
GoClaws # 3640 above

FlexTrax: "Have had your system for a couple years- and they work great!
"...Feeling sorry for those with the very inadequate cable chains- they are not good for hills or re-starting on any incline.
The FlexTrax/ Go Claw's have no trouble with this."
Thanks:: John Norton
Big Bear Lake, CA
Patented "Omni-Directional " Chambers! ©
(Helps to prevent skidding sideways)

"I am so happy with Go Claws! I have been in the snow in the rocky mountains of Colorado,
and in the mud in Imperial valley Ca., and I never got stuck. Go claws are the best. Yes!"
RICARDO PENA


FLEX TRAX™

Secret to the "Grip-no-Slip" traction
Strap on Some Trax and Get Going!

SnowBlow & Plow your Driveway
Without Damage!
"Great news: the goClaws are installed and just shy of
awesome! those rubber pads have amazing "stick" on
the polished ice here in Steamboat."

cheerio! -gordo
"I enjoy using my Snowclaw Tire Chain for plowing my driveway, they do not damge the surface and they work great!
These Snowclaws are awesome!"
Thanks, Jeff Osborne

Ski Lodge Operator says,
"...traction to spare.... !"
(If you own a 15 Passenger Van, you must watch this video!)
"This is to let you know that I purchased a set of the Go Claws online and they work very well!
We drive the van right up the mountain with traction to spare....
and we now have a RWD 15 Passenger Van that will go anywhere in the winter, thanks to the GoClaws.."
Thanks,
Steve Goettler
Suffer from Tire Chain related Anxiety / Stress ?
"You can't make anything Idiot Proof, but Flex Trax is the closest thing I've found!"
Randall Craig Schultz
We offer "Peace of Mind!
"I have personally tested these and would trust my family's safety to them implicitly.
I am in my 60's and able to install them in under 3 minutes! I find their ease of use gives me great peace of mind."
"Just got hammered with snow in Colorado and I never feel comfortable driving our van without these on board.
Headed deep into the mountains with our 2 wheel drive RV for my son's ski training this Friday.
Overwhelmed with the relief of just having them!

Thank you so much!"

Bill Karam
Unique Benefits of the
"
LATD
"
"Simply a wrapper for a solution to a consumer problem"
" I've been using GoClaw for 7-8 years, but they are finally wearing out,
and I need to get a new set...
Thanks, Kurt Scheurer "
Founder of *SIMA
MADE IN USA
FLEX TRAX
™
The Logical yet Simple Solution
Let's ReCap
No need to move or jack up vehicle during

installation

.

Can be easily installed even if vehicle is stuck.

Works well in mud, sand, snow, & Snow Packed Ice.

Omni-Directional Chambers © Supports the load in all Directions!

Much more durable than

metal chains

.

Customers report 6-8 years service life!

Urethane rubber will not damage roads or driveways.

Traction Pad

10 times stronger

than Tire materials.

No need to remove once you hit dry pavement.


50-60% more surface area

contact than tire chains and cables!

Wide range of adjustment for use on various vehicles.

We are a

Green

USA Company!

Keep vehicle clean with included storage bag.

Unique, Functionable yet

"Simple Solution!"
We Specialize in Government, Municipalities and Service Industries
Wide range of Adjustment
Like sizing a
T-Shirt
FLEX TRAX
™
SOLD PER AXLE SET
(To Fit Two TIRES)
Mouse over size above to see which is the *basic pricing for your Vehicle
Note* Must Refer to tire fit charts for correct model # to fit your vehicle.

24 Hour Online Shopping
Orders received before 3:00 PM Chattanooga Time
Will Ship the very same day!



Testimonials

Radio Interview with Inventor
Innovation of the Year Award!
Finalist of the "Kruesi Innovation of the Year Award" 2003
1st place Winner of technology Award issued by the State of Tennessee in 2004
"Entrepreneur of the Year" 2005 (SBA and TSBDC)
National Leadership Award / Business Advisory Council 2006
Editor's choice from a consumer-reporting agency, (Review Board Magazine) 2008
1st place Award for "Best Traction Device" Truckin Magazine 2011

Frost and Sullivan Technology Leadership Award 2016
Henry Ford..."If you believe you can, or think you cannot, either way you are absolutely right!"
"The ones who are crazy enough to think that they can change the world, are the ones who do!"
"Here's to the crazy ones, the misfits, the rebels, the troublemakers, the round pegs in the square holes...
the ones who see things differently --they're not fond of rules...
You can quote them, disagree with them, glorify or vilify them, but the only thing you can't do is ignore them
because they change things... they push the human race forward, and while some may see them as the crazy ones
we see genius, because the ones who are crazy enough to think that they can change the world, are the ones who do!"
-- Steve Jobs, US computer engineer & industrialist (1955 - 2011)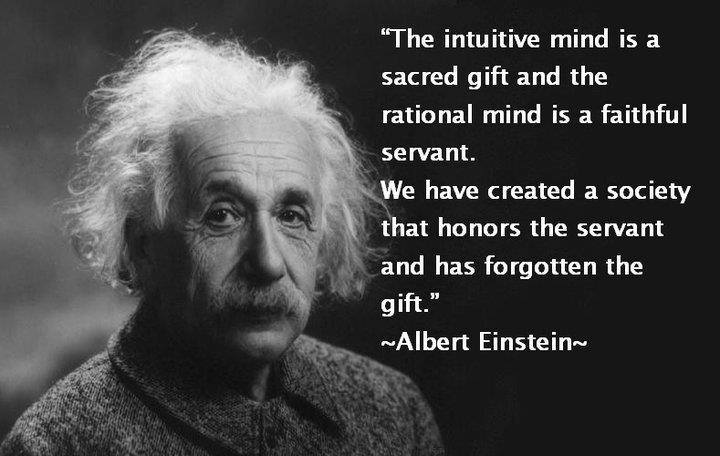 For additional information
Contact: